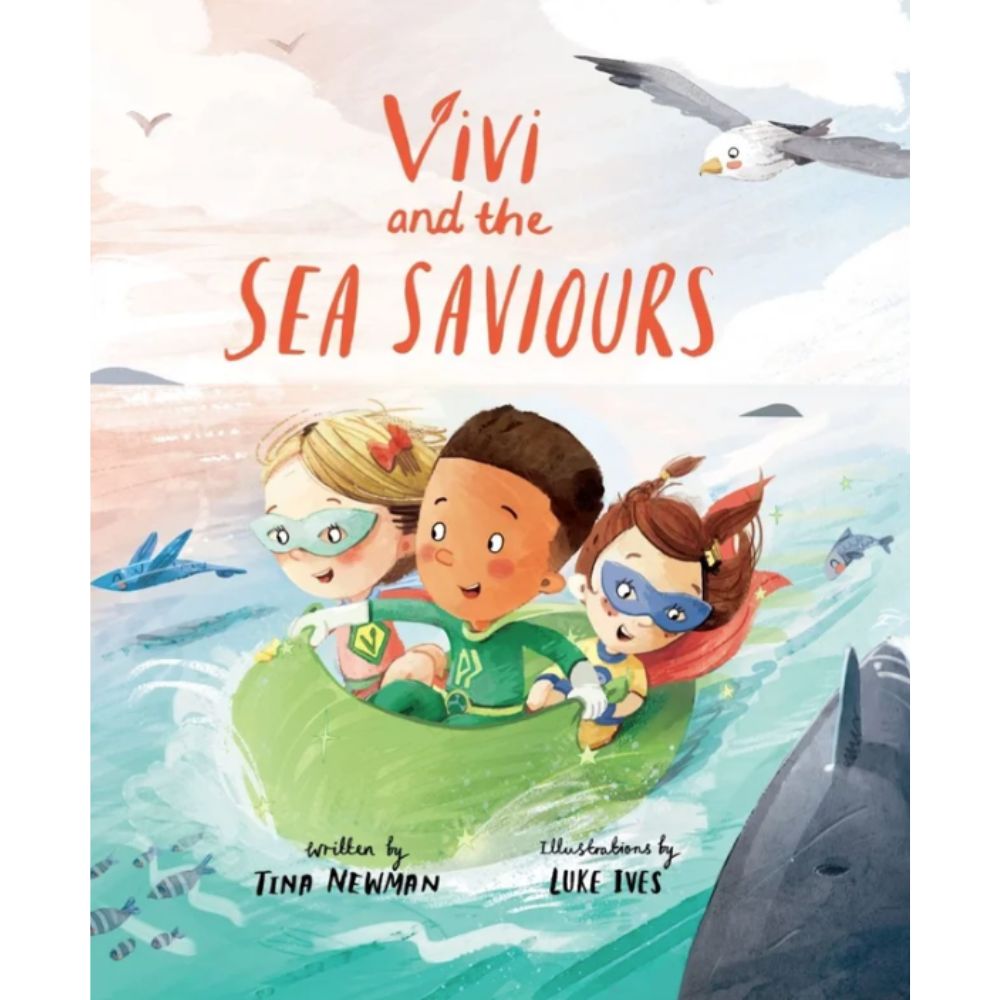 Vivi and the Sea Saviours
"With a twist and a tap, she takes Pax's hand and they find themselves balancing on the rocks. 
Under the water, something is zooming around and coming their way."
Vivi and Pax join forces again but this time they're at the beach and they're not alone! Join them as they race against time to save their friends in this sea-splashing adventure. 
Third book in the Vivi series

Softback children's picture book
Age range 3-8 years old
Author
Written by Tina Newman
Illustrated by Luke Ives
​The idea of 'Vivi the Supervegan' came about when Tina went to buy her daughters some vegan books. She soon realised that there was a lack of children's stories out there with a vegan message. She had already bought some educational books but felt there was a place and a need for a children's story book. So she wrote Vivi the Supervegan, with the hope that it will encourage children to take a stand, empower them to be compassionate and kind. She hopes it will help them understand that they have power with their choices and in educating and inspiring others to make changes.
Binding
Softback 
Number of Pages
32pp
260mm x 215mm