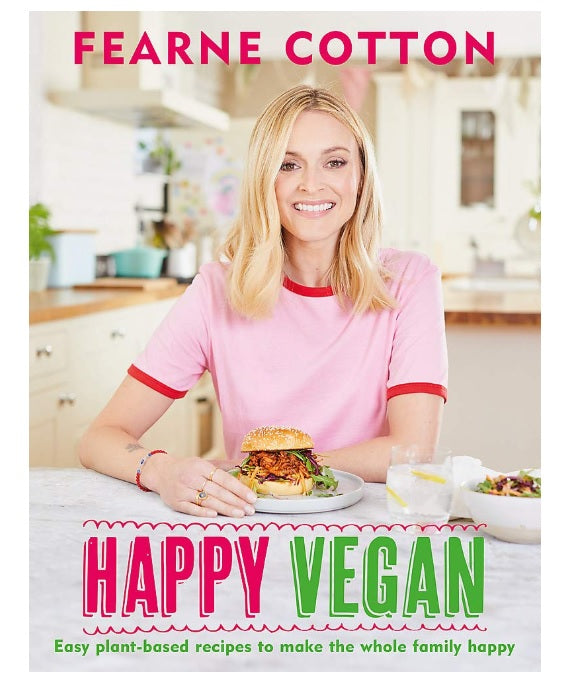 Happy Vegan: Easy Plant-Based Recipes To Make The Whole Family Happy
Regular price £20.00 £17.00 Sale
With simple recipe hacks and flexible options, delicious classics and fresh ideas, Happy Vegan will inspire you to kick-start your plant-based meal plans easily! It's packed with comforting, easy-to-make dishes that will become your everyday favourites and go-to fridge raiders.
Recipes include ideas to start the day right, for lunch on the go, some long and lazy slow cooking, dishy dinners, sharing feasts, party time and irresistible sweetest things.
From burgers to brownies, casseroles to cakes, Happy Vegan shows you that vegan food is for everyone ... and you won't even notice there's no meat or dairy. Just happy faces.
'... easy ways to feed everybody and put a smile on their faces while you're at it' Sunday Mirror

'Congrats on your brill new book!' Jamie Oliver
Author
Fearne Cotton
Binding
Hardback
Number of Pages
224pp