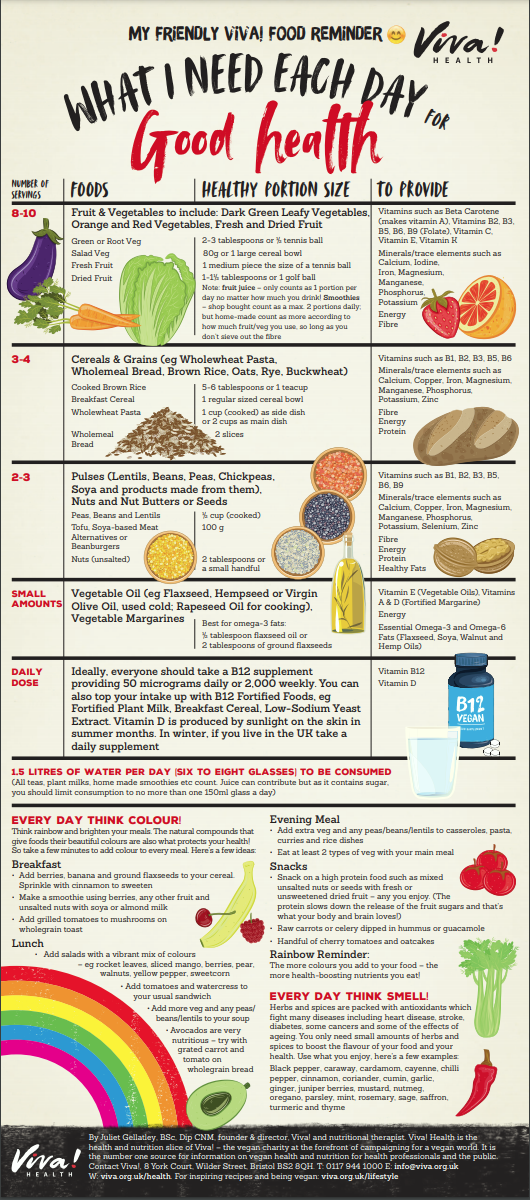 What I Need Each Day for Good Health Wallchart
BRAND NEW updated version as of February 2021
Inspiring, vibrant chart that details recommended portion sizes for each of the five vegan food groups and the essential vitamins and nutrients they provide.
Laminated. 210 x 465mm
About Viva!Health
Viva!Health is a section of Viva! that promotes the health benefits of a vegan diet. The diseases that kill many of us prematurely can mostly be prevented by consuming a plant-based diet – Viva!Health explains why. We provide accurate information about healthy eating to the public, health professionals, schools and food manufacturers. We campaign on important issues including the harmful effects of dairy foods, heart health, how to help combat obesity, diabetes, osteoporosis and breast cancer and the dangers of eating dairy, eggs, fish and meat.